Sacramento's 2022 All-America City Award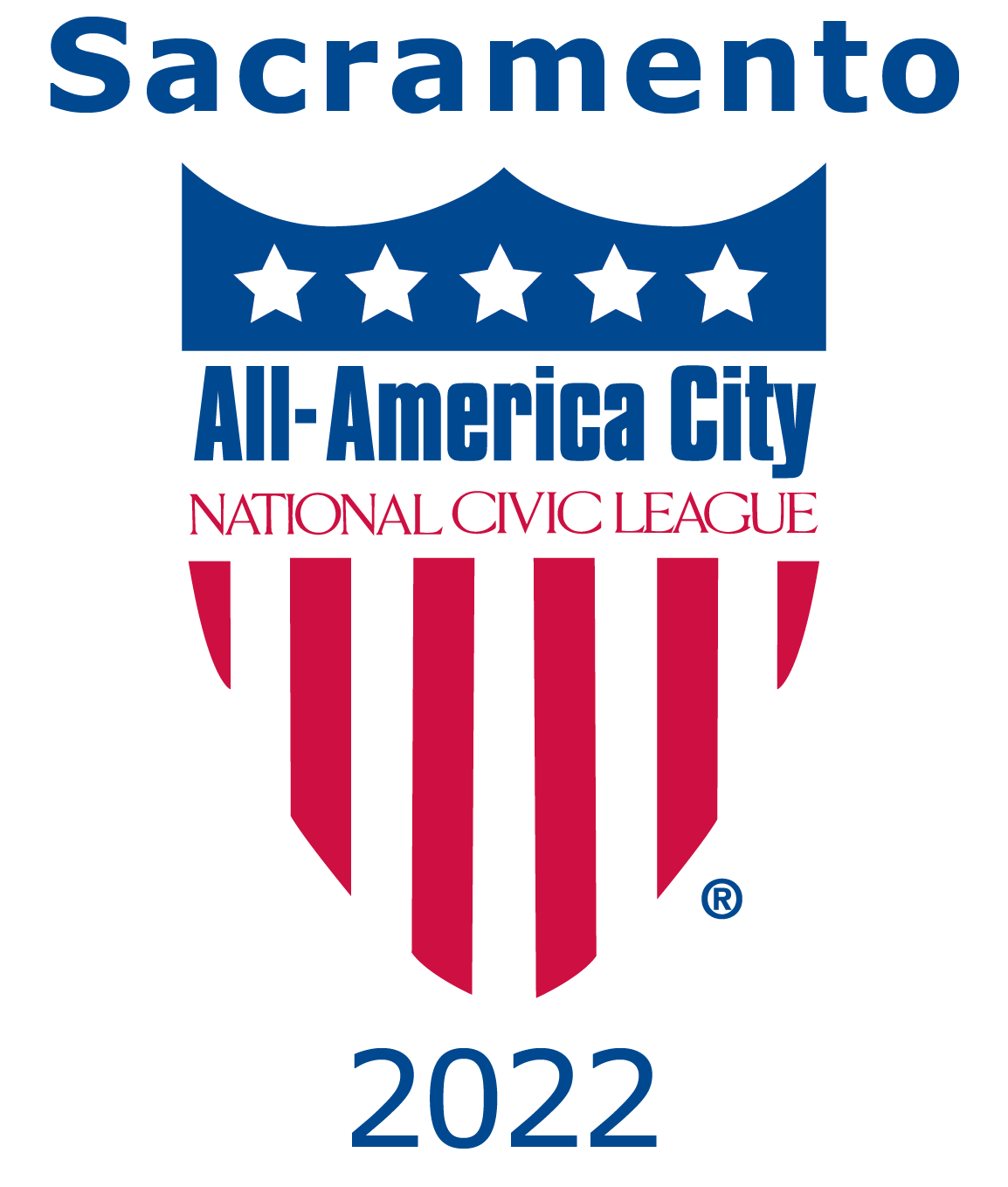 The National Civic League and the Campaign for Grade-Level Reading have named Sacramento as one of ten city winners in its annual All-America City Award for our unique public-private collaboration aimed at improving student literacy in Sacramento's Promise Zone, an initiative of the Sacramento Housing and Redevelopment Agency (SHRA).
Spearheaded by the Sacramento Literacy Foundation and the Sacramento Promise Zone, Sacramento's nationally recognized project – the Promise Zone Literacy Initiative – is aimed at bringing one-to-one early reader tutoring programs, writing programs, and summer reading programs to affordable housing students communities.
The goal of the project is to have all children in the Promise Zone reading at grade-level. Pre-pandemic, only 46% of 3rd grade students in Sacramento County were at grade-level reading and only 36% were at grade-level in the Promise Zone, an example of the disproportionate negative impact on historically marginalized communities.
You can read our full application here. You can see our winning presentation below.
Sacramento's 10 Minute Presentation
The winning team included: City Councilperson and Mayor Pro Tem, Eric Guerra; Executive Director, La Shelle Dozier, and Promise Zone Manager, Julius Austin, from SHRA; Executive Director, April Javist, from the Sacramento Literacy Foundation; Read On! Program Coordinator, Miranda Williams, from 916 Ink; Program Manager, Ryan Mallory, from the Sacramento Chinese Community Service Center; President and CEO, Dr. Dawnte Early, of United Way California Capitol Region; and Executive Director, Beth Southorn, from LifeSTEPS.
Sacramento Literacy Organizations
916 Ink
916 Ink is Sacramento's arts-based creative writing and literacy nonprofit that provides workshops and tutoring to transform Sacramento youth into strong readers, confident communicators, and published authors. Our programs increase literacy skills, improve vocabulary, teach empathy, positively impact social and emotional learning, and expand communication skills. We envision a Sacramento region where every child and teen is given access to a culturally relevant creative writing program that leads them to believe in themselves and to understand the power of the written word. Learn more about 916 Ink's Read On! program here.
Breakthrough Sacramento
Breakthrough Sacramento uses the power of education to radically change the lives of Sacramento's youth in under-resourced schools, and inspires students who desire to become teachers. Learn more about Breakthrough Sacramento's student impact here.
City Year Sacramento
City Year was founded in 1988 as a national service program to unite young adults from diverse backgrounds for a demanding year of full-time community service. City Year has grown from 50 corps members in Boston to more than 3,000 members serving in 29 US cities, as well as in South Africa and the UK.
Improve Your Tomorrow
Improve Your Tomorrow (IYT) was founded in 2013 with the mission to increase the number of young men of color (YMOC) to attend and graduate from colleges and universities. To achieve its mission, IYT provides up to twelve years of programs and services to its members, starting in 7th grade and ending with career development opportunities post college. They envision a nation in which young men of color are overrepresented in higher education, underrepresented in the criminal justice system, and are leaders in their communities.
LifeSTEPS Sacramento
The mission of LifeSTEPS is to provide effective educational and supportive services to maximize the strengths of individuals and build resilient communities. Our vision is that every person served by LifeSTEPS will be empowered with the skills, resources, and support to maintain stable housing and break the cycle of poverty.
Sacramento Chinese Community Service Center
The Center manages out-of-school time partnerships with over 80 different schools and 5 school districts in the Sacramento region. The Center strives to provide social services, employment training, health education, and youth programming to under-served communities.
Sacramento Literacy Foundation
The Sacramento Literacy Foundation's mission is to improve lives by collaborating with organizations in our community to advance literacy skills.  As a convener we bring the literacy community together with projects like the Walk 4 Literacy, the All-America City Award 2022, and the Community Literacy Map. As a funder, we support projects that align with our goals.
Sacramento Promise Zone
The Sacramento Promise Zone (SPZ) creates cross-sector partnerships between federal, state and local agencies to improve the quality of life and drive community revitalization in 22 square miles of the Sacramento's most underprivileged and marginalized neighborhoods. SPZ supports local leaders by sharing resources, building capacity and facilitating partnerships. The Promise Zone goals: 1) Create Jobs; 2) Increase Economic Activity; 3) Improve Educational Opportunities; 4) Improve Health and Wellness; and 5) Facilitate Neighborhood Revitalization. Learn more about the Sacramento Promise Zone here.
Sacramento Public Library
The Sacramento Public Library offers modern technology trends in reading, services to get children ready for school, opportunities to create, and safe and welcoming spaces.
Teach for America – California Capital Valley
Teach for America's mission is to enlist, develop, and mobilize as many as possible of our nation's most promising future leaders to grow and strengthen the movement for educational equity and excellence.
United Way – California Capital Region
For 100 years, United Way California Capital Region (UWCCR) has made community change happen. At United Way, we believe ending poverty for local families starts at Square One – in school, helping every child succeed, so they can graduate from high school prepared for a successful adulthood. For children to learn, they also need a stable home life. And we can help with that too. Learn more about UWCCR's literacy impact here.
Urban Strategies
USI is a national nonprofit with extensive experience in the design and implementation of place-based human capital development strategies in communities that are undergoing comprehensive physical revitalization. We work with Public Housing Authorities, city government officials, institutions, foundations, developers, property managers, community members and other stakeholders to build comprehensive plans around neighborhood conditions and human service needs.
Valley Vision
We bring communities together to tackle the biggest challenges affecting the livability of our region. By creating common ground built on facts, Valley Vision inspires leaders to think big and collaborate on bold, long-term solutions that improve people's lives.
How to Support Literacy in Sacramento
1. LEARN
2. ADVOCATE
3. VOLUNTEER
4. DONATE
All-America City Award Background
Since 1949, the All-America City Award has been given to the top ten communities across the U.S. that are leveraging civic engagement, collaboration, inclusiveness, and innovation, to address local issues.  For the 3rd year since 2012, the Campaign for Grade-Level Reading has partnered with the All-America City Award to recognize systemic literacy successes in communities throughout the United States.