Please find below biographies for participating authors at this year's Authors on the Move!
These recently published authors will join Authors on the Move guests for conversation during the first two courses of a gourmet Farm-to-Fork meal, followed by a lively auction during the main course. With dessert, guests will enjoy award winning keynote author Rabih Alameddine, author of The Wrong End of the Telescope. Guests will have the opportunity to purchase a signed copy of any or all of our authors' most recently published books. All books sales for the event will be offered through Capital Books. For more event information, please visit Authors on the Move 2024.
Keynote Speaker Biography 2024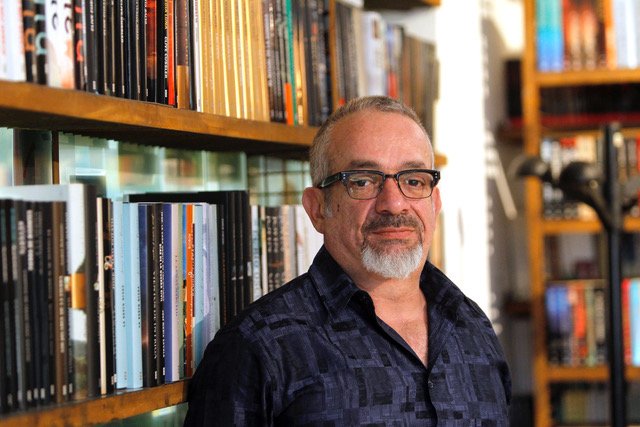 Rabih Alameddine,  The Wrong End of the Telescope.
Rabih Alameddine is the author of six critically acclaimed novels, most recently The Wrong End of the Telescope (Grove Atlantic, 2021), which Publisher's Weekly called, "profound and wonderful," The Angel of History (Atlantic Monthly Press, 2016), An Unnecessary Woman (Grove Press, 2014), a finalist for the National Book Award and the National Book Critics Circle Award, the winner of the California Book Award, and a Washington Post, Kirkus.
When asked if he considers himself a political writer, Alameddine responded, "Well, yes, I am a political writer…what fiction is not political? The trouble with the United States is that there is this delusion that the written word can ever not be political, and that if something is political, it is somehow less than. I've said this one hundred times and I'll say it again: if your country is dropping bombs in Yemen and you decide to write about a woman in Beirut who is seventy-two and doesn't leave her house, that is a political book. If your country's policemen are shooting unarmed black men on the street, and you write about a white couple in Minneapolis, that is a political decision. To write about the human condition is political; it's one of the greatest political acts. Art has never been apolitical."
Born in Amman, Jordan, he grew up in Lebanon and Kuwait, lived in England, then moved to the US. He earned a degree in engineering from UCLA and an MBA in San Francisco before becoming a painter and novelist. He divides his time between Beirut and San Francisco.